This has been a much bigger issue in the past when the new design hasn't launched yet, but even after new design launch, SE still acts a little ridiculous at seemingly reasonable window sizes.
Considering 1920x1080 is one of the most common display resolutions used around the world, it would make sense to support half-width browser window sizes for when you're looking up something on one of the Q&A sites and have a Visual Studio open on the other half. If you're not familiar with this window arrangement, here's an instruction page from Microsoft on how to do it with the mouse and keyboard shortcuts: Snap your windows
Here's an example of how badly the pages on SE start looking when you size it just a bit wider than the half screen width: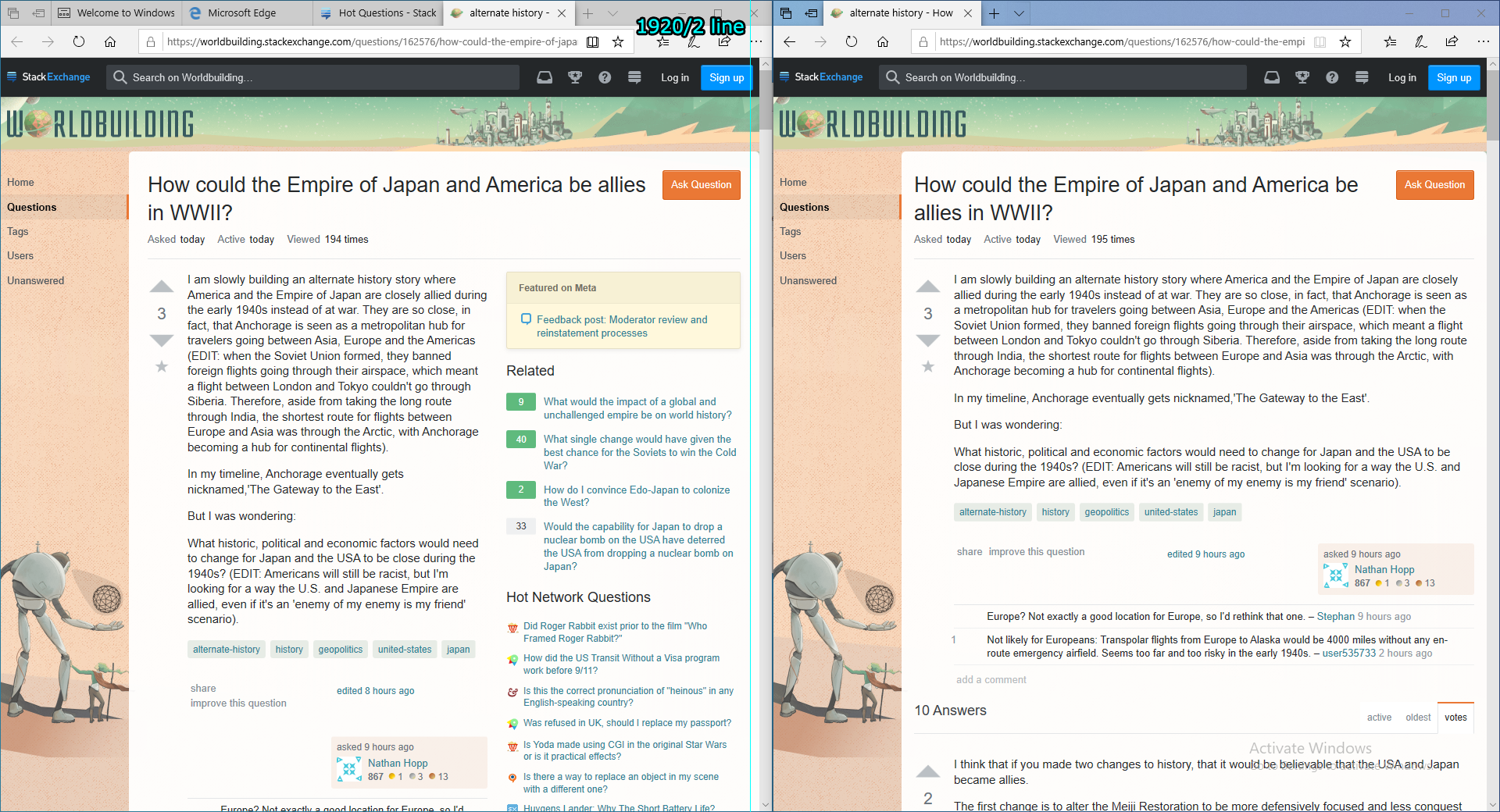 It used to be much worse where the "Ask question" button went off-screen and the right sidebar was halfway out and it's been that way for years. Learning from old mistakes, let's strive for the best with our responsive design.