Hello everyone,
I have made a design mockup for our new site. It still uses the old, not yet final name "expert engine", as I have not yet updated the screen shots to the "Codidact" name. Don't worry about that.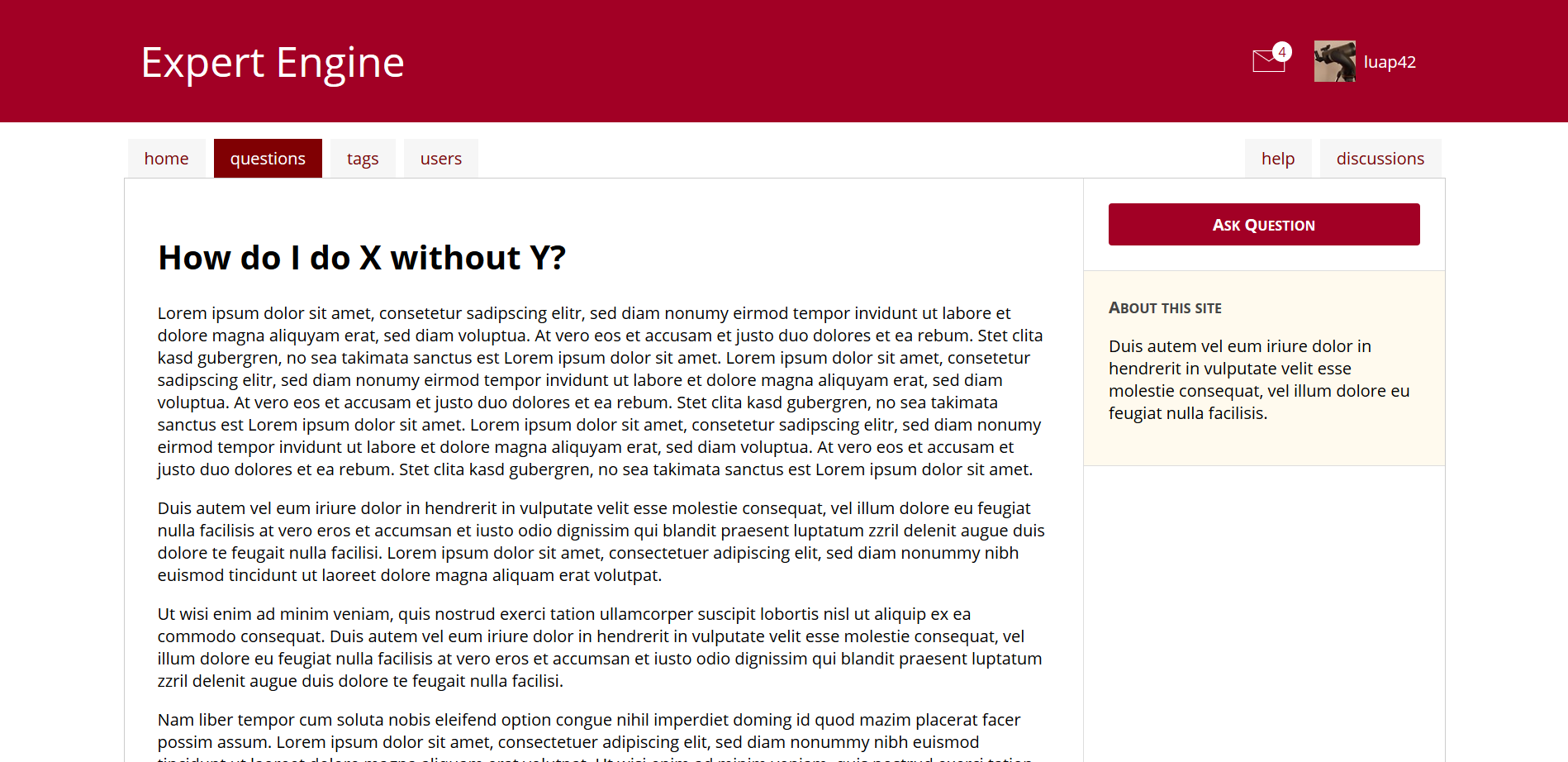 It is also possible to style the whole thing easy, for example I could mimic the Meta.SE-design: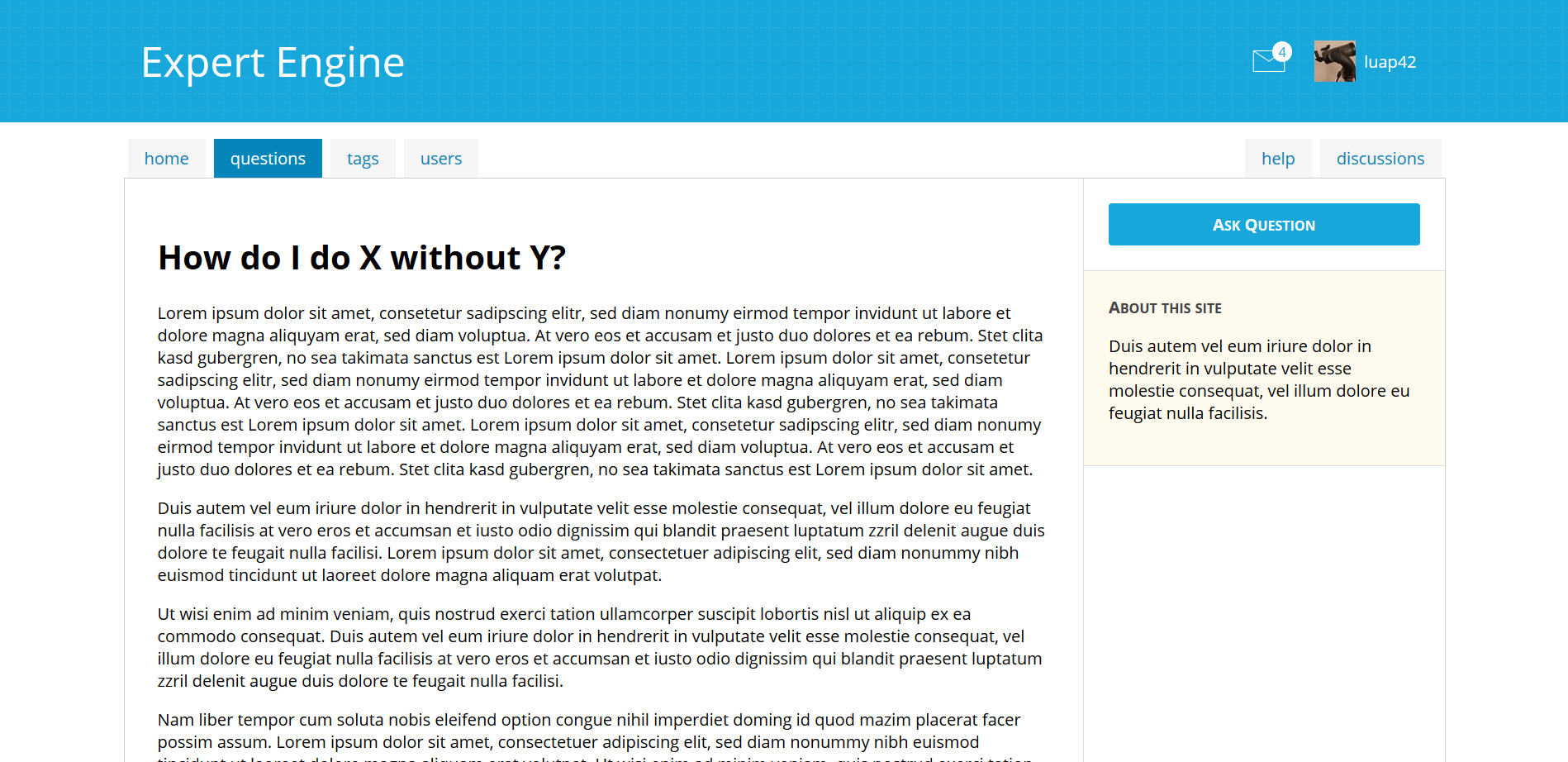 What's missing right now is:
some icons for top bar (achievements and review/moderation tools)
interactivity (only in my .html-file, will be open to review later)
content design (aka questions page)
How do you like the design concept? What could be improved, especially with regards to accessibility?